August 12, 2017
FBI's Manafort raid means Bob Mueller means business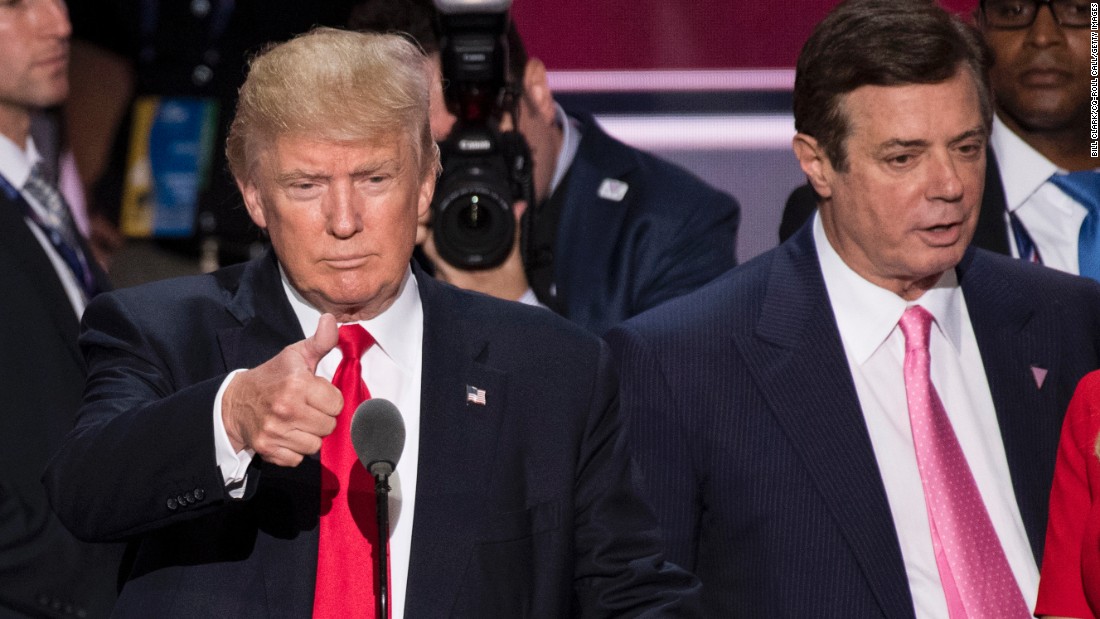 Washington (CNN)President Donald Trump has a lot to say about the ongoing special counsel investigation into Russian meddling into the 2016 campaign.
By contrast, Mueller and his investigators have been totally silent. But their actions are speaking very loudly.
The latest example is the news,
first reported in the Washington Post,
that FBI agents raided one-time Trump campaign chairman Paul Manafort's Virginia home in late July — the day after Manafort voluntarily answered questions from the Senate intelligence committee staff.
"FBI agents executed a search warrant at one of Mr. Manafort's residences," Manafort's spokesperson Jason Maloni told CNN Wednesday. "Manafort has consistently cooperated with law enforcement and other serious inquiries and did so on this occasion as well."
According to the Post, the raid was conducted in the pre-dawn hours (are all raids conducted in the pre-dawn hours?) and it is only the latest reminder that Mueller's investigation is extremely active, ongoing and unbowed by Trump's attacks.
That same CNN piece noted that Mueller's team has grown to more than three dozen people. "Officials familiar with the probe describe it as akin to a small US attorney's office, with FBI agents and prosecutors assigned to separate groups looking into various aspects of the investigation,"
read the piece
.
Through it all, Mueller and his team have remained studiously silent — likely cognizant of the fact that Trump is looking for any way to discredit and disqualify both the people involved in the special counsel investigation and its eventual conclusions.
What's clear from these past few weeks — culminating with the search of one of Manafort's homes — is that any narrow hopes Trump allies had that this would be a short and sweet look into the Russians meddling in the 2016 are now gone. This is a deep and active investigation that appears to be growing rather than shrinking.
The hardest reality for Trump is this: No matter how much he huffs and puffs about the investigation as a "witch hunt" or a "hoax," Mueller and his team won't curtail their operations. Short of firing Mueller, this is now entirely out of Trump's hands. And that's a very scary place to be if you are the President of the United States.
Originally published at: http://edition.cnn.com/